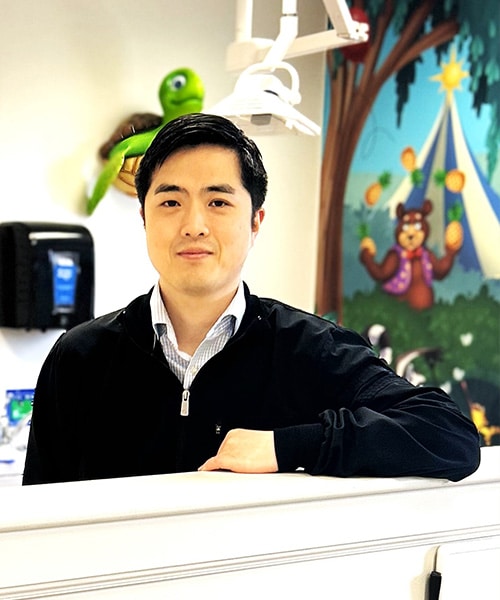 ---
Dr. Hyun Choi
---
I feel blessed to be a part of such an amazing team that sees our young patients the way we see our own nephews and nieces. Being a father of two young children, I have been in the shoes of a parent anxiously waiting to see a doctor, and cautiously hoping that the provider is sympathetic to my fearful children. Safari Smiles delivers that compassionate and personal care through our daily efforts and focus on our vision as a practice; to ensure that every child walks away with a fun experience in a setting that can otherwise be frightening. Influenced by my own personal and professional experiences, I feel empowered when I find opportunities to help assuage the fears of emotionally vulnerable children. I've seen first-hand the qualities of providers that can break or nurture the child sitting in the dental chair, and find the greatest sense of purpose when I see parents trust me with those they love and cherish the most. Informed by my specialty training, years practicing as a pediatric dentist, and my own childhood experiences, I am excited to bring my expertise as well as my most compassionate, engaged, and attentive self to your child's care.
---
Full Biography
---
---
Catrina Davis, Office Manager
---
Hello, my name is Catrina, and I am the Office Manager at Safari Smiles. I grew up all over the
map. I have been in this community for 17+ years. I have two amazing boys. We enjoy anything
that requires laughter.
I previously worked at Arnot Health as a Clerical Medical Office Assistant for 5 years prior to
working for Safari Smiles. I have been working here for 12+ years, and this is HOME.
I LOVE what I do! I personally love to help others become the best version of themselves. It is a
great feeling to work in a place that I can call family. We really are the best team in town. Safari
Smiles strives for excellence and aspires to make each patient the TOP priority, and it is evident
when you first walk into the office throughout the whole visit and even while exiting the
building. I love working with and for Safari Smiles because we all live up to the values that are
portrayed.
---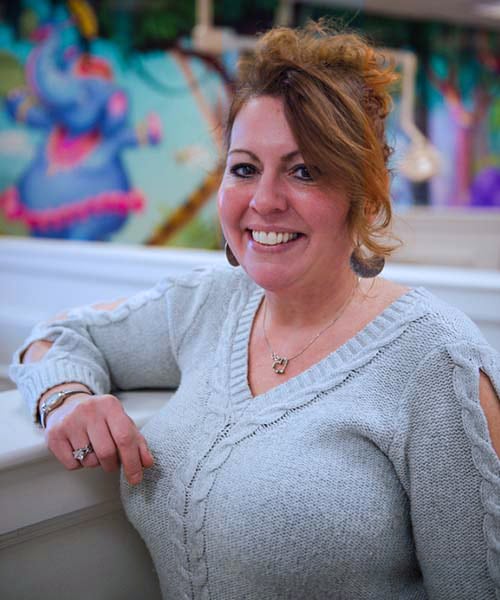 ---
Stacy Copp, Assistant Office Manager/Treatment Coordinator
---
Hello, my name is Stacy. I am the Assistant Office Manager/Treatment Coordinator here at
Safari Smiles. I have 4 children that were raised here. I have worked with children for as long as
I can remember. I previously taught at a private school, I also previously worked with the
mentally and physically challenged youth in the surrounding areas.
---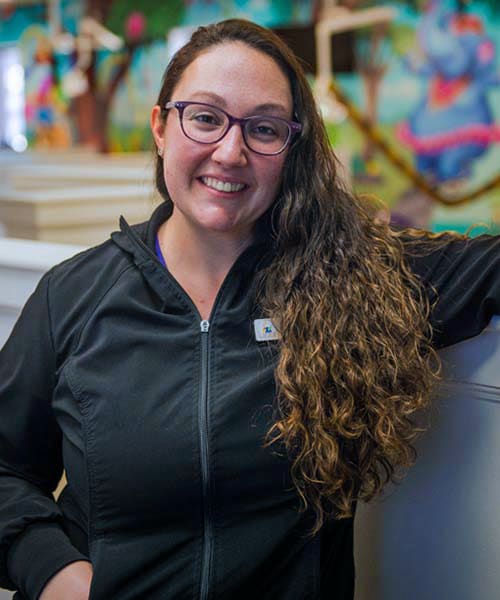 ---
Marcia Baker, Lead Dental Hygienist
---
Hi, my name is Marcia and I am a Dental Hygienist at Safari Smiles. I grew up right over the border in Pennsylvania about 20 minutes from Corning. I received my degree in Dental Hygiene in 2008. I always looked forward to my own dental appointments growing up. I knew that I wanted to go into the dental field because of the Dental Hygienist and Dentist that I went to , they were funny and caring and always made sure I left with a smiles on my face. I started working at Safari Smiles in 2008! I love my job and my patients! I enjoy developing a good rapport with my patients, I believe that is what makes it very important in being successful. Just like my own Dental Hygienist, I aim for every child to have a positive dental experience. Being able to ease a child's fear or have a parent tell me that their child is excited to come back is a great feeling!
---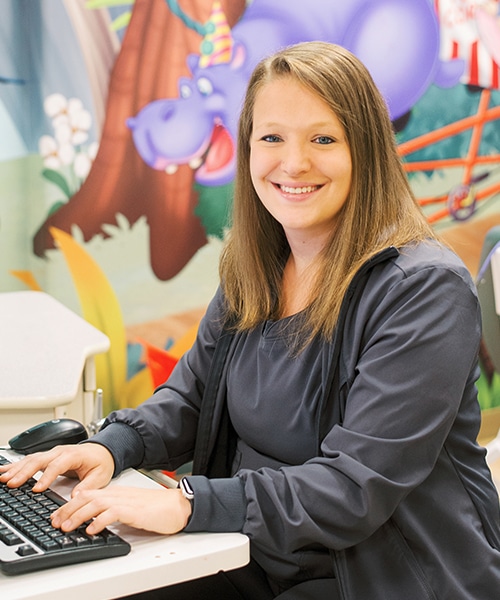 ---
Becca LaGrange, Dental Hygienist
---
Hello, my name is Becca L. and I am a Dental Hygienist. I grew up in Hornby, New York. I graduated from Broome Community College in 2010. I started working as a Dental Hygienist right out of school in Painted Post. I love working with children as a dental hygienist because I love kids and want to make their experience at the dentist fun and memorable and want them to enjoy coming to the dentist.
---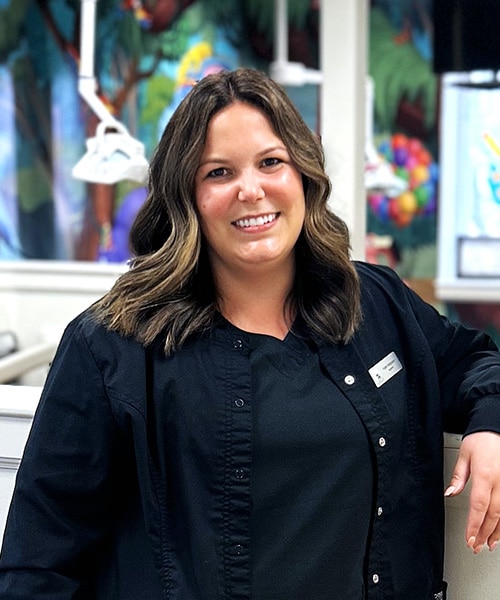 ---
Katie Hargrave, Hygienist
---
Hi, my name is Katie, and I am a dental hygienist at Safari Smiles.
I graduated from Penn College with a degree in Dental hygiene in 2011. I moved to the Corning area right after college
and have been here ever since! I have worked with a wide range of patients in my career, but these kids are something special! There are many things I love about the dental profession, but the most rewarding part of my job is helping scared and anxious patients leave with a positive, memorable experience. Nothing is more rewarding than watching a patient leave with a smile on their face! I work very hard to make sure all of my patients are comfortable, and their concerns/fears are addressed and understood.
---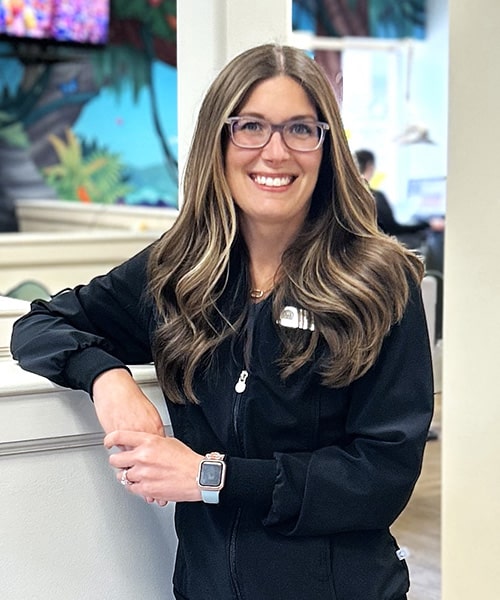 ---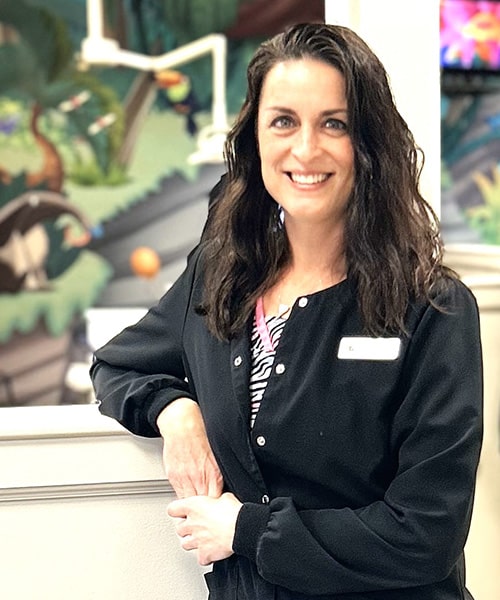 ---
Cynthia Wheeler, Hygiene Coordinator
---
My name is Cindy Wheeler and I am the Hygiene Coordinator at Safari Smiles. You will primarily see me assisting the Hygienists with documenting the patient's teeth numbers, taking the x-ray pictures, helping with the sealants (super shields), and making sure the Hygienists rooms are completely cleaned and disinfected for the next arriving patient.
Growing up in Troy, PA during my elementary school years, I eventually moved to NY and finished my schooling in Horseheads. After graduating high school, I went to the SCT Boces Tech center for the Dental Assisting Program.
For over 20 years now, I have been in the dental field as an Assistant in General Dentistry, and also an Orthodontic Assistant, and now I am in the most perfect position for me!! I love what I do here at Safari Smiles, and my work family is completely amazing!! They are so genuine and compassionate for one another, and with each of our patients. I look forward to coming to work knowing that I get to help my work family and am able to help put a smile on your child's face! I reside in the Horseheads area with my 3 beautiful boys, and wonderful husband 🙂
---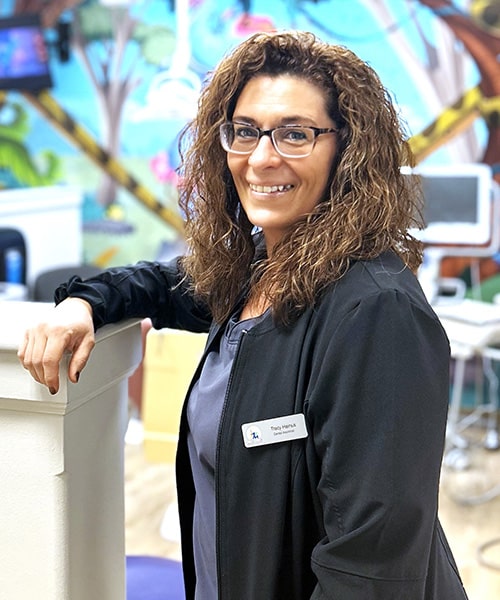 ---
Tracy Haines, Dental Assistant
---
---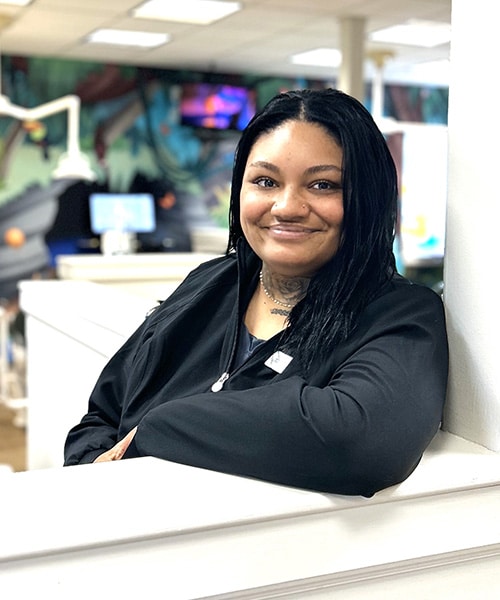 ---
Keisha Stringfield, Dental Assistant
---
---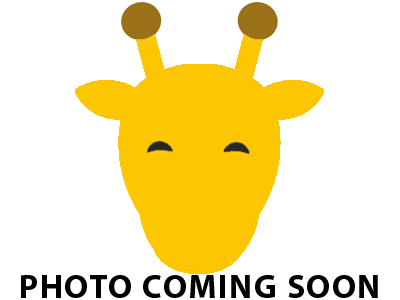 ---
Lauren Vasco, Dental Assistant
---
---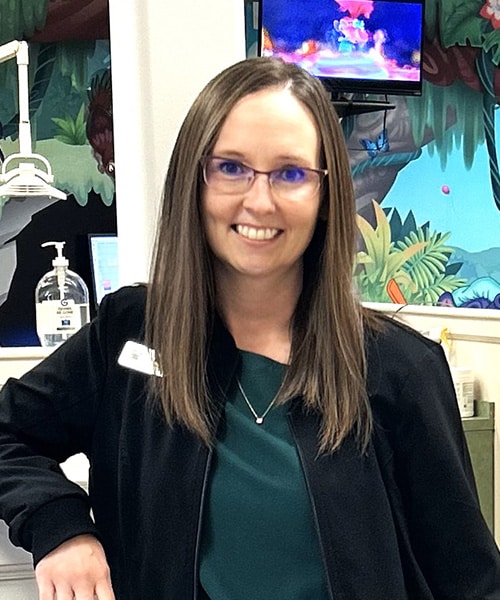 ---
Michelle Huffman, Billing Manager
---
Hi, my name is Michelle Huffman.  I grew up in Watkins Glen, NY & now live right here in Corning where my husband & I raised our daughter.   After high school I knew I wanted a career that would impact & help people but didn't know exactly what that would be.  I've worked in hospitality, & skilled nursing.  I've been in the dental field for the past 11 years starting in oral surgery, then general dentistry, and now pediatric dentistry.  When I came to Safari Smiles, I knew this is it, I instantly felt at home. The team here is my family. 
---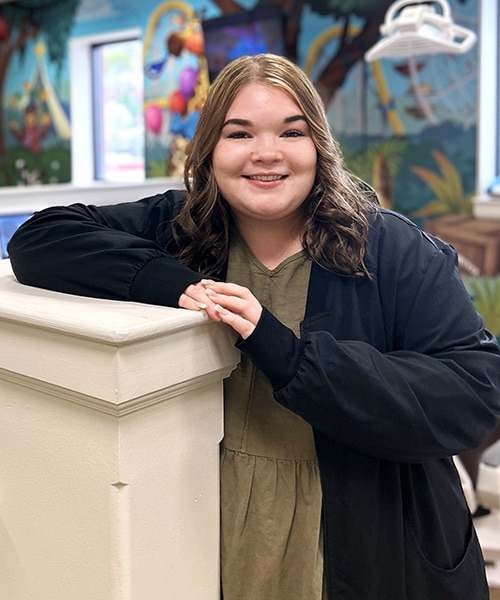 ---
Faith Kollhoff, Front Desk Assistant
---
---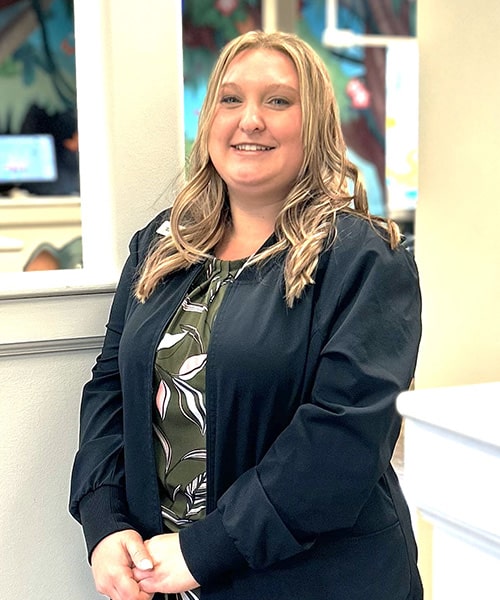 ---
Yvonne Brown, Front Desk Assistant
---
---